Again, we were welcomed by the day with sunshine and a strong cold wind. After crossing the bridge for the last time, we came up with a ridiculous theory of gorse seeds, that, if eaten by them, made poisonous fish immune to bites by water snakes. More research is to follow, once the corresponding funds have been secured.
Our way took us along the two lakes to a magical forest and then to a less magical forest, so we left the official path once again to go on some peaks instead. The wind was quite tough and freezing on the ridge between Cullentragh Mountain (468 m) and Mullacor (657 m) where the next Gipfelmoshen was to be performed.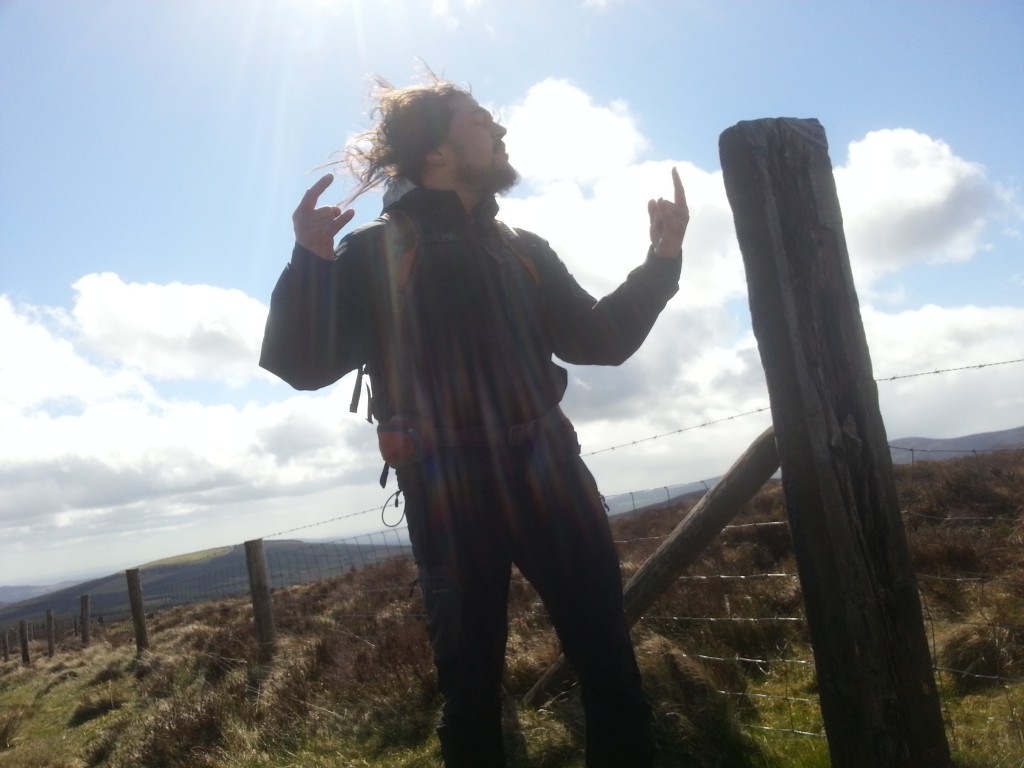 We continued to the main peak and had a bit of chocolate against the freezing wind, when suddenly our old friend, the weather decided to turn against us again by sending a wall of rain and hail, which made it impossible to go on. After a short wait, we went on and down to the original path, which lead down to Glenmalure. Despite the conditions, I celebrated Gipfelmoshen on the Mullacor!
The knee pain during the extreme downhill walk towards the end of this day was ended by the sudden appearance of the Glenmalure Lodge to our left. We checked into our rooms, which had defunct open fire places and to bring back our life energy, we had chicken wings and chips and rhubarb cake.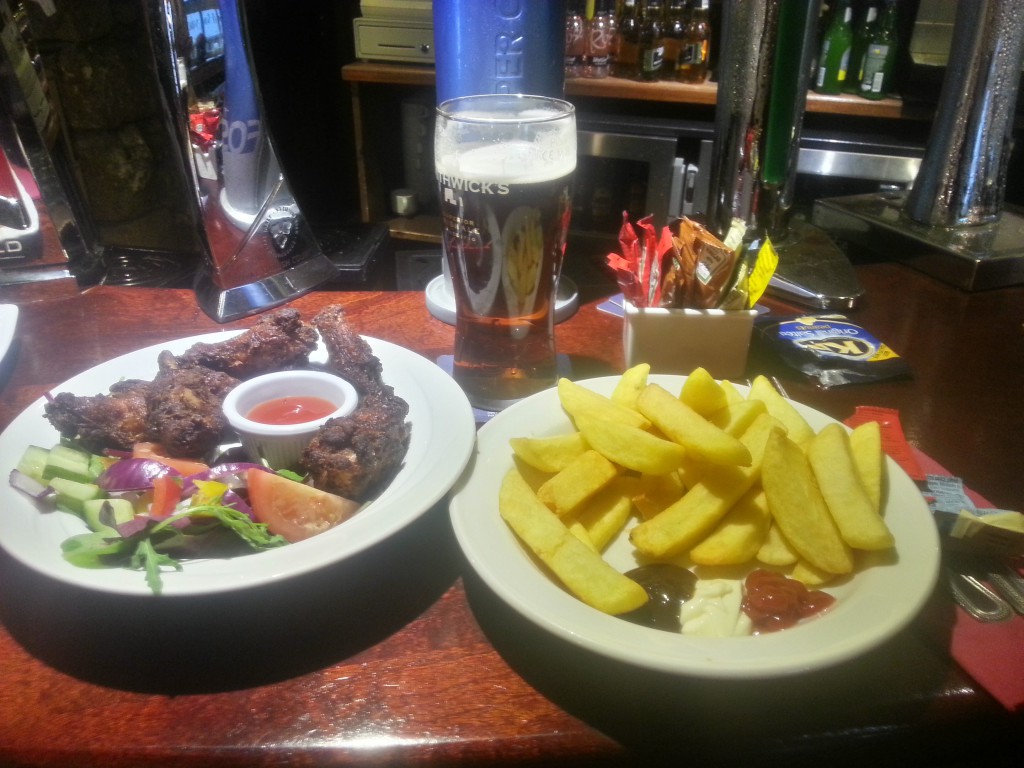 In the evening, we met another Ashley, whose name according to the bill was Zanetta. She brought us the one or other whiskey and steaks and told us that she would not like our hike as she hates getting wet. Many Thanks!
Stats: → 19 km, Σ 88 km, ↑ 551 m, ↓ 585 m